i am seriously loving cobalt.
i don't know what it is.
it's just so bright and fun!
and it goes for summer/fall/winter/spring
i've added a few of these goodies to my christmas list!!!
are you on the cobalt train??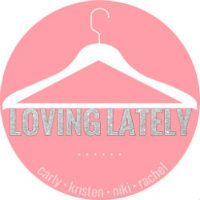 This is a weekly link up hosted by the fabulous Carly, Kristen, Niki & Rachel! Join us and link up what you're loving lately! Whether it's fashion, color, crafts, interiors, beauty products, yummy and delicious, or really anything else, we want to know!
Please be sure to read the rules before linking up!
Rules
1. Follow Your Hosts and Co-Hosts
Link up your post on what you're loving lately! Please do not link up your entire blog or any posts that are not "Loving Lately"! We are so happy to have you link up, and we do go through and read all of the posts, so if you do not give credit, we will have to remove your link. And we don't want to have to do that! So please share the love and include a link back!
It's a linky party after all!
Visit some of the other posts in the linky and say hello!
Help us promote and grow this party!
Send a tweet and let everyone know you linked up!
Shoot one of the hosts an email or complete the form here!
Or link back to one of your hosts, and help us promote Loving Lately!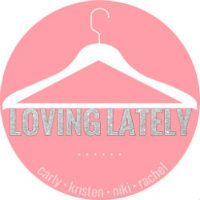 Let's get this party started!