it feels like monday right?!?
even with the three day weekend...i still feel like it was short!
this weekend was the start of college football and i didn't miss the first opportunity to cheer on my baylor bears.
i noticed at the game how different things had become...
no i'm not talking about the game...
the girls were dressed to a t.
all decked out in green and yellow cutsie clothes...
no more school spirit shirts.
and i LOVED it!
such a fun twist to the drab tshirt :)
i decided i'd put together a few ideas for my next game...
inspired by my lovely college roomie's outfit!!!
It's Tuesday which means it's time for Loving Lately!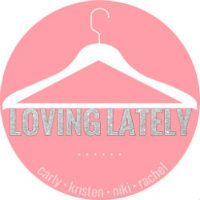 Rules
1. Follow Your Hosts
They are the first 4 in the linky!
2. Grab a Button
Or link back to one of your hosts, and help us promote Loving Lately!
3. Link Up!
Link up your post on what you're loving lately!
Please do not link up your entire blog or any linky parties or giveaways!
4. Mingle
It's a linky party after all!
Visit some of the other posts in the linky and say hello!
5. Tweet!
Help us promote and grow this party! Send a tweet and let everyone know you linked up!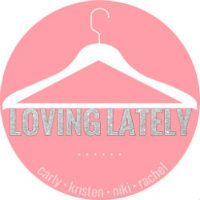 Let's get this party started!