Why hello there you lovely people!
"Who is this crazy lady babbling"
you might ask… well I am Rachel and I blog over at
lala Lists
! Today I am going to talk about one of my favorite things - CUPCAKES!!!
I love cupcakes. Like a lot. Like more then faries, and unicorns, and Apple products. Ok I lied on that last one… I love cupcakes just as much as Apple products. I mean really what is not to love? I mean sure they might not be the
healthiest
food - but really whats a few hundred calories in the grand scheme of things?!?
Does anyone else sense a chocolate theme emerging here?
But as delicious as those look, I am not here to just to share pictures. As a graphic designer I am constantly looking for ways to create thing. But lets not give you the wrong impression here. I am not one of those cute crafty people. I can't look at a worn down old dresser and instantly know how to transform it to complete my room. Lets be real - when I get my own apartment to furnish it will be 98% IKEA. But I digress. The way I deal with my creative impulses is to take photos, design posters, and create prints. So after some amazing response to some prints I shared, I finally opened up my
little shop
. Then Kristen approached me asking if I would like to talk to all of you beautiful ladies - how could I not jump on that chance? So for your viewing pleasure - here are two of my newest prints… revolving around what? Cupcakes! I mean really? What else would I share? I mean I would share some of my homemade cupcakes with you, but they don't transport so well over the internet. I tried. It was messy.
Ok fine. Confession time: I love lolcats like a fat kid loves cake… or a Rachel loves cupcakes… Ok
fine
. The real confession: I didn't design the last one. But it is so damn cute how could I resist? So stop on by… say hi… take a piece of pie (There isn't actually any pie. Sorry, I couldn't think of another rhyming word). I really love rhymes. But not as much as cupcakes.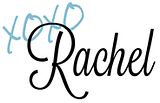 Don't forget to Spread the Polish(swap)
HERE